International activities
MedCom has a long tradition of participating in international projects and networks.
Standardisation
Especially when it comes to standards, HL7 FHIR has both the international community's attention as well as MedCom's. In the coming years, MedCom is converting all its standards to HL7 FHIR and for that reason, MedCom is engaged in the international HL7 community through the Danish HL7 affiliate and follows all international HL7 FHIR activities closely. Furthermore, MedCom has a seat on the committee for health informatics in Danish Standards. In this forum, the relations to the international standatdisation work related to ISO and CEN is managed. In addition, MedCom follows the IHE framework through close international contacts.
Counselling and networks
MedCom offers counselling internationally for the Ministry of Foreign Affairs/Danida in Mexico and via EHTEL when countries wish to learn from MedCom's experiences. MedCom also helps promote Danish health-it through participation in international conferences and in cooperation with Healthcare Denmark who hosts international delegations.
EHTEL is the one multi-stakeholder organisation within Europe that brings together organisations and individuals engaged in all aspects of eHealth. Its unique structure enables the exchange of ideas and information leading to innovation and improvement in the delivery of eHealth solutions and the transformation of health and social care. It does not lobby on behalf of particular groups but rather facilitates interaction between all of them.
International projects
MedCom stays orientated around relevant funding programmes, such as Horizon Europe, EU4Health, Digital Europe and activities around the EU Health Data Space. However, MedCom is only participating in projects of strategic importance for Denmark and closely related to MedCom's core activities.
In 2022, MedCom helped the Danish Health Data Authority with a proposal for "Enlargement of the geographic coverage and scope of the MyHealth@EU Digital Service Infrastructure (eHDSI)" within the EU4Health programme. In 2023, the journy towards establishing a national contact point for exchange of ePrescriptions and Patient Summaries with other European countries begins and MedCom will be involved in the work, led by the Danish Health Data Authority.
Previous international projects
The latest international projects MedCom participated in was:
TrilliumII aimed to improve international interoperability of Health systems in Europe, the United States, and globally and accelerate adoption of interoperability standards in eHealth with validated open source interoperability assets and tools sharing experiences and lessons learned among standards organizations and patient initiatives and finally to identify key use cases for secure, seamless sharing of patient summaries at personal and population levels.
EURO-CAS, European eHealth Interoperability Conformity Assessment Scheme, was a coordination and support action to maintain and develop the adoption and take-up of testing the interoperability of ICT solutions against eHealth standards and specifications as defined in the eHealth European Interoperability Framework (eHealth EIF). The main objective was to establish a sustainable European Conformity Assessment Scheme – CASforEU – associated with the maintenance of the eEIF, thus fostering a wider eHealth interoperability uptake for the entire European market.
KONFIDO's value proposition leverages proven tools and procedures as well as novel approaches and cutting edge technology, in view of creating a scalable and holistic paradigm for secure inner and cross-border exchange, storage and overall handling of healthcare data in a legal and ethical way both at national and European levels.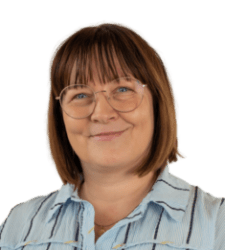 Janne Rasmussen
Chefkonsulent
Administrativt team samt koordinering & kommunikation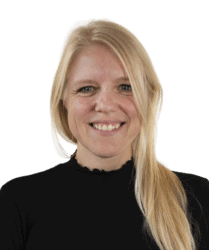 Mie Hjorth Matthiesen
Konsulent
Koordinering & Kommunikation