Need help?
Below, you can read about where to get help, what you can do yourself, and who is eligible for help with SDN.
What can you do yourself?
It is a good idea for any users experiencing problems with SDN to carry out troubleshooting locally and with the assistance of their local IT department/technical support.
This is because errors in the SDN connection can occur at various points, as various parties are involved in the operational responsibility for SDN overall:
The local IT installation for the user, e.g. at a hospital
SDN service providers – e.g. Sundhedsdatastyrelsen (the Danish health data authority) for FMK and NSP
The SDN hub provider
Troubleshooting tools
We have put together some tools to help with troubleshooting:
The central SDN operating status can be found here (Smokeping)
Operating status for SDN connections and services can be found here (Smokeping)
To see whether you have access to SDN, you can attempt to access:
If you have access to SDN, you can use the above to see which SDN address you are coming from. This can be useful if you need to ensure you have the correct IP address for the service you are trying to access.
It is also possible to ping or trace services on SDN. It may help you to assess whether the service you are trying to access is available, or if it is your connection that is inaccessible.
Second-level support
If the local IT department/technical support cannot identify the error and solve the problem, please contact your SDN provider.
For example, it may be a matter of troubleshooting at and issues with:
Link/connection to SDN
Router configurations
DNS
The SDN agreement system
You can contact your SDN provider via:
Netic
SPOC 24/7
Telephone (+45) 7777 0999
E-mail: sdn@support.netic.dk
Please note that in the event of an emergency, Netic must always be contacted by phone.
Please quote reference "SDN" in any technical support matters.
Report a security incident
If you discover an incident related to SDN security, for example, breakdown, cyberattack, harmful code, harmful errors in programmes or the like, please report it to sdn@medcom.dk.
If you think that the event must be handled immediately, please contact MedCom's system management team at once on phone number: +45 6543 2030
Need more help?
MedCom is responsible for SDN systems administration. So if you need any other help or have any questions about SDN, please get in touch with:
Peder Illum
Mobile: +45 2926 3654
E-mail: sdn@medcom.dk
Read more about the Danish Health Data Network here (in Danish).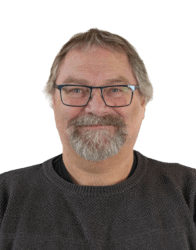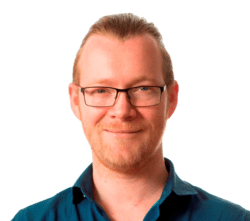 Jesper Søderberg Knudsen
Konsulent